Summary
In each Community Matters, we will be featuring one of the contributors, supporters, movers, catalyzers, and influencers who are changing the ecosystem in amazing ways.
We are excited to highlight some of the exceptional, talented, community contributors who are helping us build a more distributed web. In this edition, we are spotlighting TVG.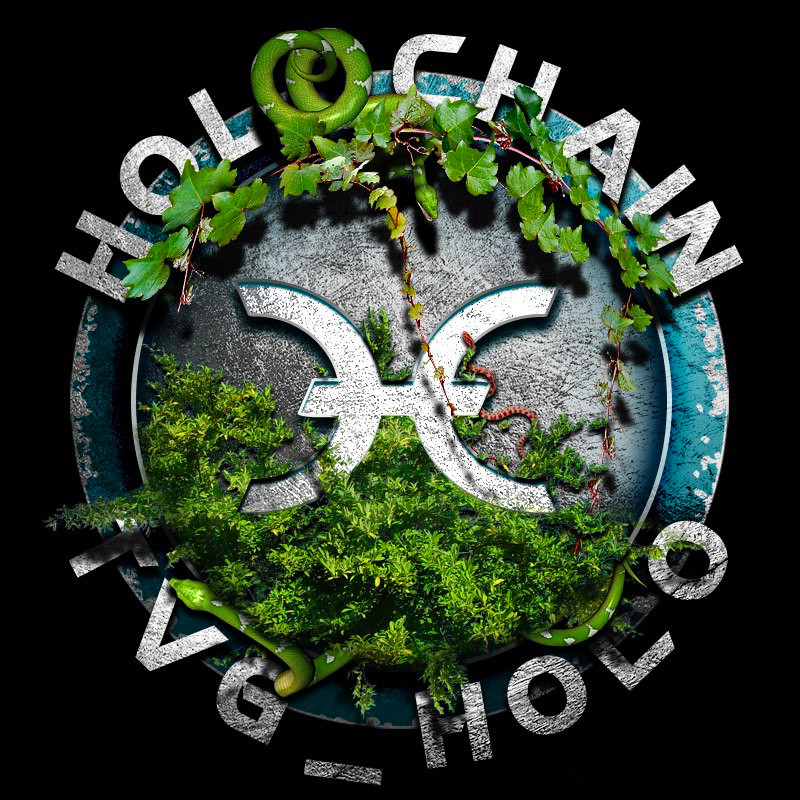 About TVG
My name is Cris. I was born in Brazil, but immigrated to the US at a young age. I mostly grew up in Alabama, where I completed my studies and graduated as a veterinarian. I currently live in California and love practicing veterinary medicine.
Why did you choose to get involved in the community work of Holo, as opposed to other projects?
My journey started like many others in the crypto sphere. I made my first small investment in crypto in 2017. I rode the wave of parabolic growth in late 2017 and into the crash of 2018. Following that, I decided to get more educated as to what crypto is all about. I stumbled upon Holo and Holochain as a speculative investment just before the IGG campaign was ending. Upon joining the community and lurking in the Telegram chat, I found a community of ideological individuals who discussed the socioeconomic and environmental implications of Holochain/Holo more than the potential gains of investment. Once the conversation veered into Ceptr and the Metacurrency project, the real implications set in — I was hooked. In my view, this project, more than any other, has the potential to change the way our social, political, and economic societies work and evolve into something more sustainable and mutually beneficial.
What accomplishments, highlights, or goals would you like to share regarding the growing and expanding the community?
Accomplishments: I can't say I have any individual accomplishments. I have enjoyed being able to contribute my personal views behind-the-scenes and the prospect of having any kind of positive impact on the outcome of this project. Helping to manage the Telegram community has its challenges, but is also rewarding.
Highlights: I've met some amazing people and made connections that I hope to foster for years to come.
Goals: Currently, my main goal is to find ways to explain why I'm so excited about Holochain and Holo to my friends, family, and the general layperson. I want to make them understand it the way I do. I'm working on a brief video and have purchased a domain that I hope to develop into a valuable resource for newcomers.
Check out the full written interview.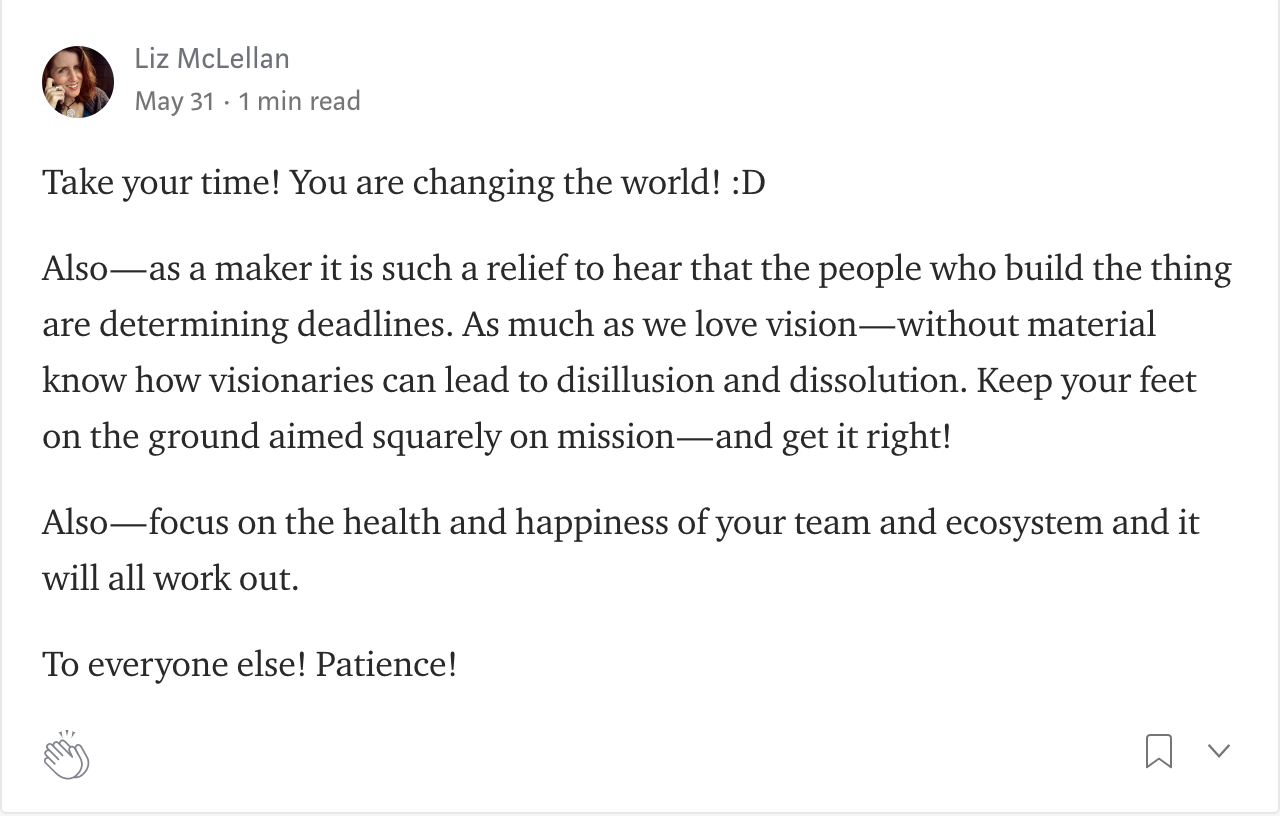 Community Request: In your own words, how would you describe Holochain and Holo? Fill out this survey.

Recent Event
Holochain Meetup in Kyiv, Ukraine
Upcoming Event
[Barcelona] Thursday, June 20, 2019
Holochain Round Table
---
Find your local Meetup group @ https://www.meetup.com/topics/holochain/all/.
Tag your Meetup page with "Holochain" if your group is not listed.
For upcoming events check our meetup calendar.
Get involved! Connect with your local community on Mattermost — our open-source chat platform — or become an Organizer of Community. Reach out to us at events@holo.host. We'll help you with your DevDinner, Meetup, Presentation, or Workshop!

What We've Heard: Comments and Thoughts from our Channels
Our community rocks! Check out this community-led contest! While Holo does not fund this type of engagement, we happily support our community's enthusiasm.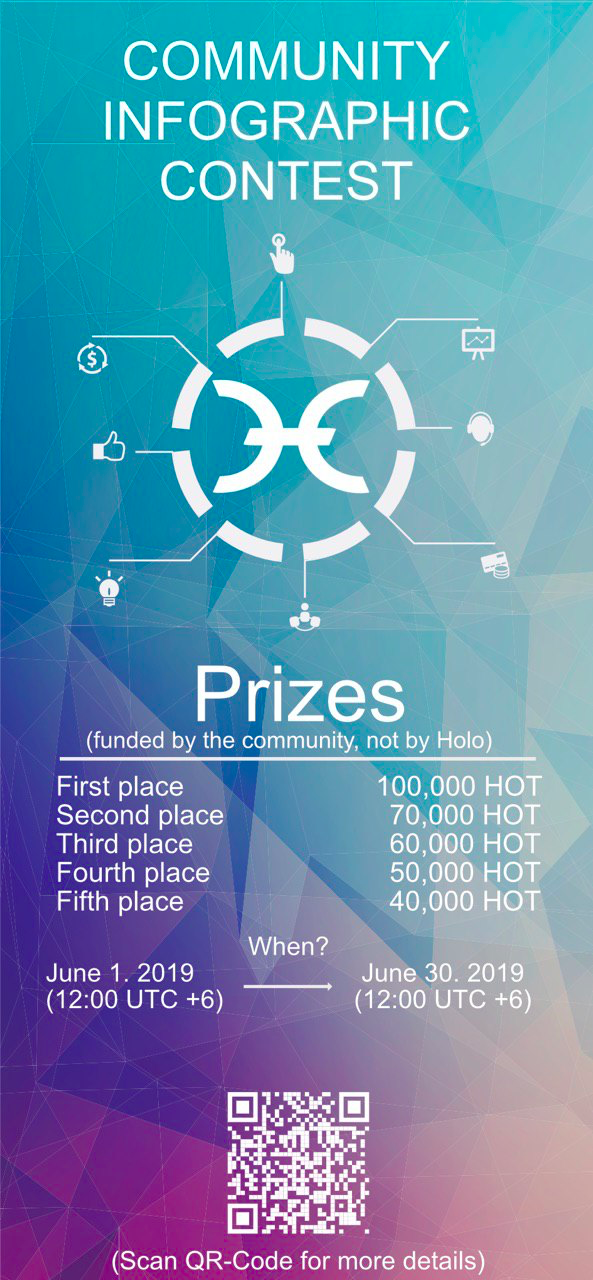 Join the conversation and engage in the community on all our Channels! (Mattermost, Reddit, Telegram, Twitter, Facebook, YouTube)

Check out our Weekly Roundup 01, 02, 03, 04, 05, 06, 07, 08, 09, 10, 11, 12, or 13
We'd like you to share media articles or mentions that you think are newsworthy enough to be highlighted on our channels (Reddit & Telegram).

Join us at the next AMA, No. 28. This AMA will be with David Atkinson, Mary Camacho, and Matthew Schutte on Tuesday, July 11th at 6PM UTC (2PM EST) on Youtube.
Check out our YouTube playlist to watch previous AMAs.
Let's discuss how we can address these issues together. We'd love to hear what you think! Start a new topic in our Community Feedback Forums.

Experience who we are and what we're working on up close!
Feranada's Holo(chain) Journey: Part 2 of 2
Enjoy part 2 of our conversation with HOLO Culture Consultant — Ferananda Ibarra, Co-Director of the Commons Engine.
All of you are saying with your messages with your voice that you are a believer, that you believe in this, that we can create this world together. And so, the part of our cryptocurrency is awesome, but don't focus there. Focus on what it can do. In terms of transformation of our systems, in terms of economics, in terms of circle economies, in terms of sharing networks, and digital asset creation that is new…

There is help for you on your learning journey — check out these HOT Topic FAQs and Resources to dig deeper!
Are hApps required to use Holo?
Apps will never require Holo. If someone has an old laptop in their closet and the technical know-how to forward a port from their router to it, you could have a persistence node for your app. Just make sure the DHT doesn't get too big to fit on your hard-drive.
Can you provide more information about the networking protocols for Holochain?
Holochain's p2p algorithm (rrdht) is more geared toward Holochain's requirements than the Kademlia implementation used for libp2p or the Bitcoin protocol. It allows us to better track the health of the network and obtain verification signatures for dht posts in a much more integrated manner, as opposed to the bolt-on solution that was used on top of libp2p in Holochain-Proto.
---
Holochain Developer Documentation
Holochain is a framework for building and running secure, fully peer-to-peer distributed apps.developer.holochain.org
Frequently Asked Questions | Holo
Holochain invites people to think outside the blocks, so it makes sense that folks have a lot of questions about how it…holo.host
Visit our growing Solutions Knowledge base to learn more.

We believe that the key to our success is in building our community — the moments that matter most are in the connections within and between our communities. None of this would be possible without you! Thank you for showing up and sharing your unique talents with all of us. You work so hard to bring awareness and engagement to the Holo and Holochain communities, and we are thankful for you!