Summary
In each Community Matters, we will be featuring one of the contributors, supporters, movers, catalyzers, and influencers who are changing the ecosystem in amazing ways.
We are excited to highlight some of the exceptional, talented, community contributors who are helping us build a more distributed web. In this edition, we are spotlighting Thomas Miller.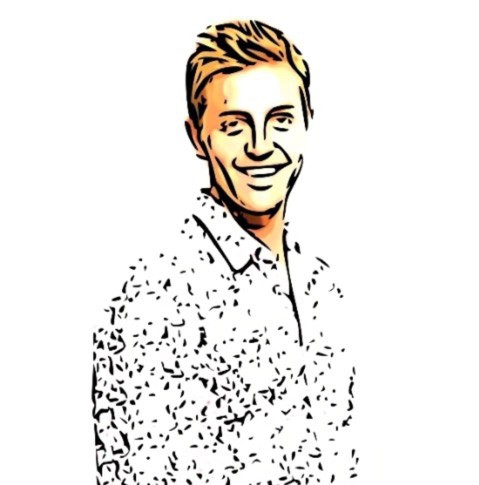 About Tom
Engineer, Smart Contract Director of a Financial Services Law Firm, Human-Centric Value Practitioner
I'm Tom from Brisbane, Australia. I'm the Director of a Financial Services Law Firm specializing in RegTech. Originally, I studied as a Biomedical Engineer. I consider myself an information node — after chasing the carrot and building a multi-million dollar business by 24, I started to see the cracks in the system.
Humanity has done well, but it's time to shed the old mindsets, evolve the company silos, build deeper connections, and create a more resilient, co-collaborative human family.
Why did you choose to get involved in the community work of Holo, as opposed to other projects?
I really feel Holochain has a foundation layer/mindset I've never seen before in other technologies. This foundation stems from patterns in nature. As someone who appreciates the permaculture movement, this really strikes a chord with me. I've never met so many permaculturalist and business professionals in a technology movement.
The ingredients Holochain has brought together naturally make sense.
The modular microservice architecture
The embracing of Open Value Network culture
As someone who was originally attracted to Ethereum to build a mutual credit system, the global mutual credit hosting system is a massive tick for me.
The intelligence to recognize when enough is enough and focus on common systems to give our fellow brothers and sisters a fair go
The Holochain staff and emergent peer-to-peer community
An early adopter of Ethereum, built out the ConsenSys Australia, I quickly saw the current implementation of blockchain tech is generally creating more of the same world, only faster. Moreover, it wasn't going in the direction of a world in which I'd like my daughter to prosper.
What accomplishments, highlights, or goals would you like to share regarding growing and expanding the community?
Accomplishments:
Converted the Brisbane Ethereum Meetups to Holochain Meetups
Teamed up with Adjunct Professor Stephen Alexander from Hult International Business School, who specializes in measuring human-centric value, to build a Holochain-specific course to teach business professionals the human-centric aspects of Holochain.
Highlights:
Graffitied the Holochain logo on our coworking lab wall
Helped facilitate the first Holochain intensive in the Sunshine Coast, Australia
Built a podcast series called "Discover Holochain with Thomas Miller" that helps the busy professional understand Holochain's uniqueness, project by project
Goals:
We measure things to reach consensus with one another, but we never measure value. As a human-centric value practitioner, I really want to help the world.
We generally use technology to build the same world, but make it more efficient. Measurement is a tool humans use to build credible stories of our journey so far and reach a consensus on where we'd like to go collectively. As a human-centric value practitioner, I want to share how to measure human-centric value with the world and translate that into hApps' architecture. I want to make special use of HoloREA because, from my point of view, it gives us a really good chance of creating a world that works, for all peers.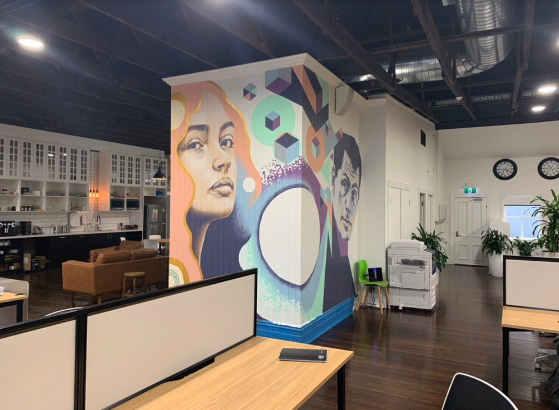 Check out the video interview.

Content Highlights for the Community, by the Community
Holochain Intensive Review — Belinda Noakes
To the Holochain and Holo core teams… your wisdom and generosity is amazing. THANK YOU! To Alexander, the Peregian Hub and everyone who helped organise the event… THANK YOU! To all the attendees of the inaugural Holochain Intensive… you showed up with body, mind, heart & soul. THANK YOU!Now let's create that future, together.

A Visual Explanation of How Holochain Mutual Credit Cryptocurrency Prevents Double Spending.
Contributor: Developer, Creator of 'Comet' @mightyalex200
Community Request: In your own words, how would you describe Holochain and Holo? Fill out this survey.

Recent Event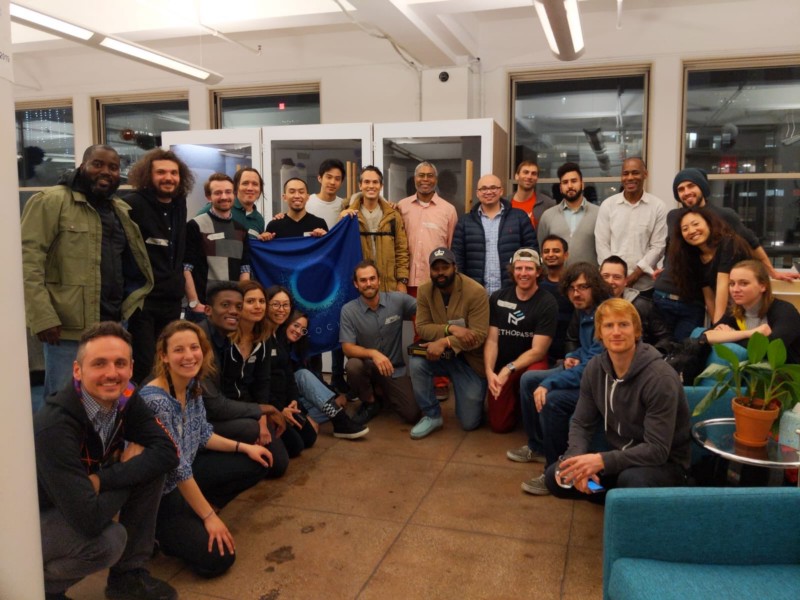 Holochain Meetup at @blockchain_nyc:
Great time and turnout tonight. Just some of the people that came to the first @holochain meetup in NYC. Let's keep growing this community!@juntofoundation

Upcoming Events
For upcoming events check our meetup calendar.
Get involved! Connect with your local community on Mattermost — our open-source chat platform — or become an Organizer of Community . Reach out to us at events@holo.host. We'll help you with your DevDinner, Meetup, Presentation, or Workshop!

What We've Heard: Comments and Thoughts from our Channels

Join the conversation and engage in the community on all our Channels! (Mattermost, Reddit, Telegram, Twitter, Facebook, YouTube)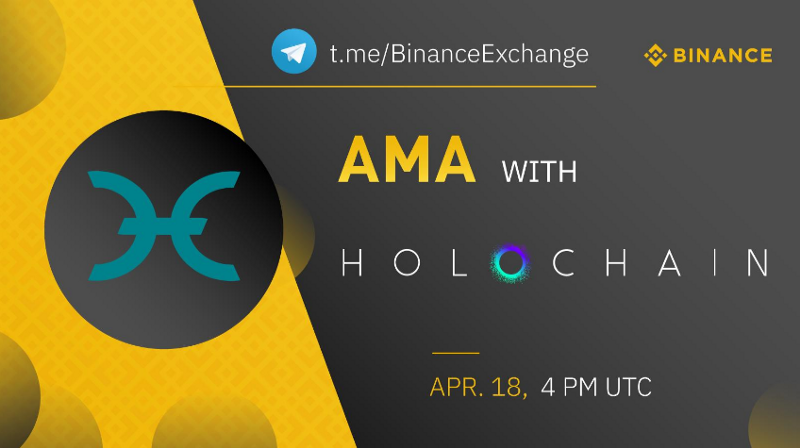 Join us for the Binance Telegram-based AMA session on Thursday, April 18th at 4PM GMT. This AMA will be with Mary Camacho, David Atkinson, and Amanda DHT.
Check out our Weekly Round Up 01, 02, 03, or 04.
We'd like you to share media articles or mentions that you think are newsworthy enough to be highlighted on our channels (Reddit & Telegram).

Check out our YouTube playlist to watch previous AMAs.
Let's discuss how we can address these issues together. We'd love to hear what you think! Start a new topic in our Community Feedback Forums.

Experience who we are and what we're working on up close!
Lisa's Holo(chain) Journey: From Holochain Hacker to Holo UI Developer. Part 2 of 3
In general the experince of working with the UI now in Holo and Holochain is pretty freeing. You can be as creative and as traditional as you want, essentially.

There is help for you on your learning journey — check out these HOT Topic FAQs and Resources to dig deeper!
Question on Holo hosting — it seems that ISPs will decrease your bandwidth if you are frequently maxing its use. How will this affect a Holo host's reputation metrics?
This is for consumer Internet connections; corporate-leased lines have an assured bandwidth, but much higher rates. Ultimately, the metrics can only be a measure of real performance as seen by other nodes on the network. If consumer grade connections have higher latency and lower bandwidth than more expensive corporate lines, they may end up in a different tranche, potentially at a different price-point.
Now, let's go deeper down the rabbit hole. Here are some links to help you find your bearings when learning about Holo and Holochain!
Holochain Developer Documentation
Holochain is a framework for building and running secure, fully peer-to-peer distributed apps.developer.holochain.org
Frequently Asked Questions | Holo
Holochain invites people to think outside the blocks, so it makes sense that folks have a lot of questions about how it…holo.host
---
Visit our growing Solutions Knowledge base to learn more.

We believe that the key to our success is in building our community — the moments that matter most are in the connections within and between our communities. None of this would be possible without you! Thank you for showing up and sharing your unique talents with all of us. You work so hard to bring awareness and engagement to the Holo and Holochain communities, and we are thankful for you!