An Ecosystem Update on Apps & Partners 01
Junto is a new breed of social media
On Sunday a crowdfunding campaign was launched for Junto, which is a new breed of social media designed to inspire authenticity and enable expression in its purest form. The Kickstarter campaign will run for 30 days, starting January 27th, and is intended to raise funds towards their official release this summer.
Junto is a decentralized social media app being built on Holochain. The following dialogue has been taken from our interview with Junto and addresses the who, what, and why of building on Holochain.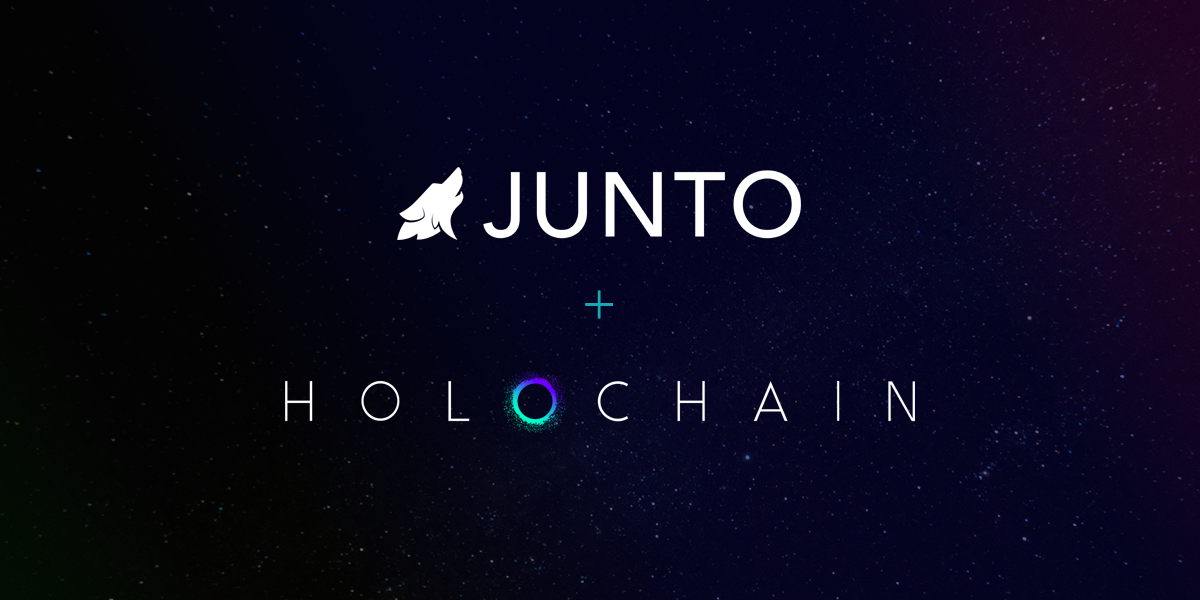 Interview
Tell us your origin story
The concept of Junto started as a personal journey of discovery to my most authentic self. Growing up was a constant struggle in terms of being able to express myself independently without regard to what other people thought. After my first year of college, I noticed that this was a pattern with other people as well. There's an inability to move beyond the boundaries that exist within ourselves, which creates division between people and the inability to connect on a deeper level. I went to speak with one of my mentors. We discussed how social media tends to perpetuate the problem in terms of external validation of our self-worth and over-analysis of sharing. We thought that just a shift of awareness in and of itself could cause positive change interactions. An idea evolved for a new kind of social media.
Tell us about Junto
Junto actually means TOGETHER in Spanish. It is a new breed of social media founded on authenticity. What we currently see in social media is that it doesn't translate into real life; there tends to be an over-analysis of how people express themselves, and representation of the individual as perfect. Our hope is to enable expression in its purest form on our platform, and we believe that intention in and of itself will translate into people being more open, vulnerable, honest, and willing to connect with others.
Junto doesn't have any vanity metrics; no follow accounts, no "like" buttons, no advertisements, no commercialization. The problem with these things is that they create external validations of self-worth. Attention deficit and addictive qualities, in terms of what's included in a news feed come into play. This takes a lot of time away from things that are actually important on a deeper level and from genuine human connection. We have integrated conscious design patterns and distributed technology to create a medium that enables and encourages people to be themselves and removes these negative influences.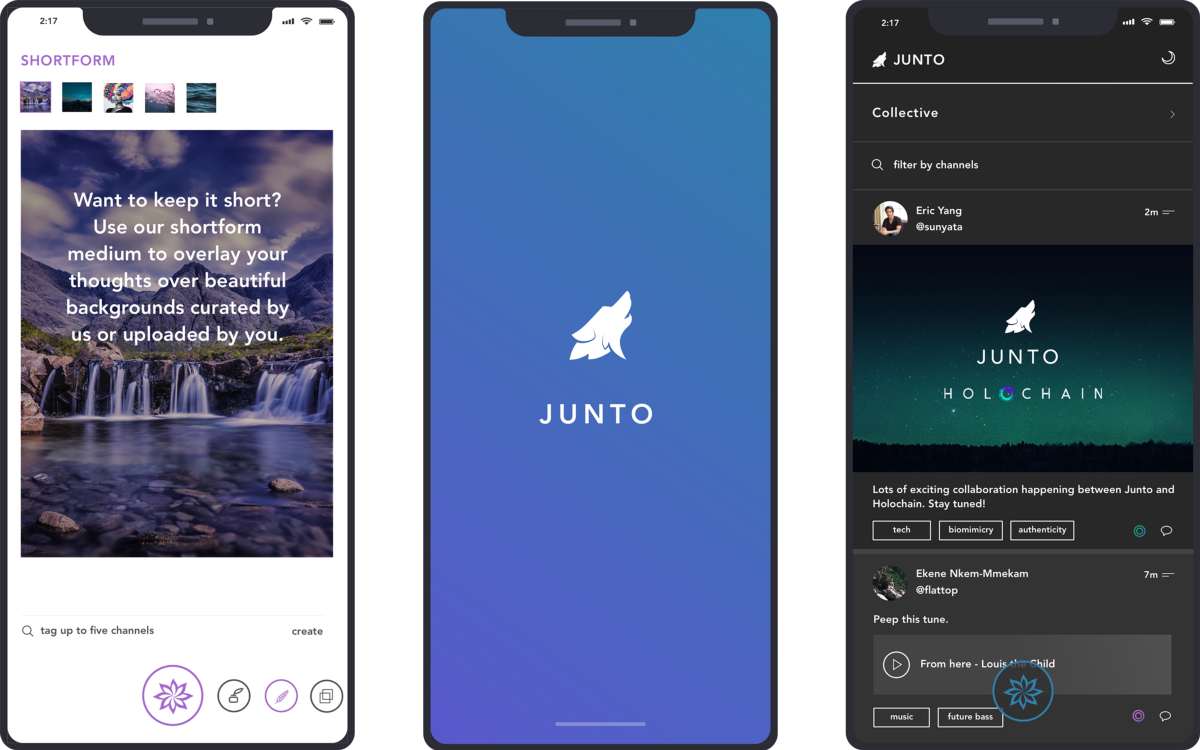 How did you find Holochain?
We found Holochain shortly after we moved towards decentralization. Initially, we were looking at Ethereum and blockchain solutions, but after digging into the technology we knew it was not scalable, or energy efficient. We also noticed a lot of bottlenecks in the fundamental architecture, which led us to do more research. That's when we came across Arthur Brock's website and reached out. We saw that they had one White Paper for Holochain, the underlying framework, and since then it's been an ongoing conversation.
Why did you choose Holochain?
We chose Holochain for several reasons. First and foremost, the spirit of their project feels very kindred to ours. Holochain is also important to us because it realizes the dream of a distributed web where people are in control. It's a very powerful thing to enable people to keep ownership of their data and maintain that sovereignty.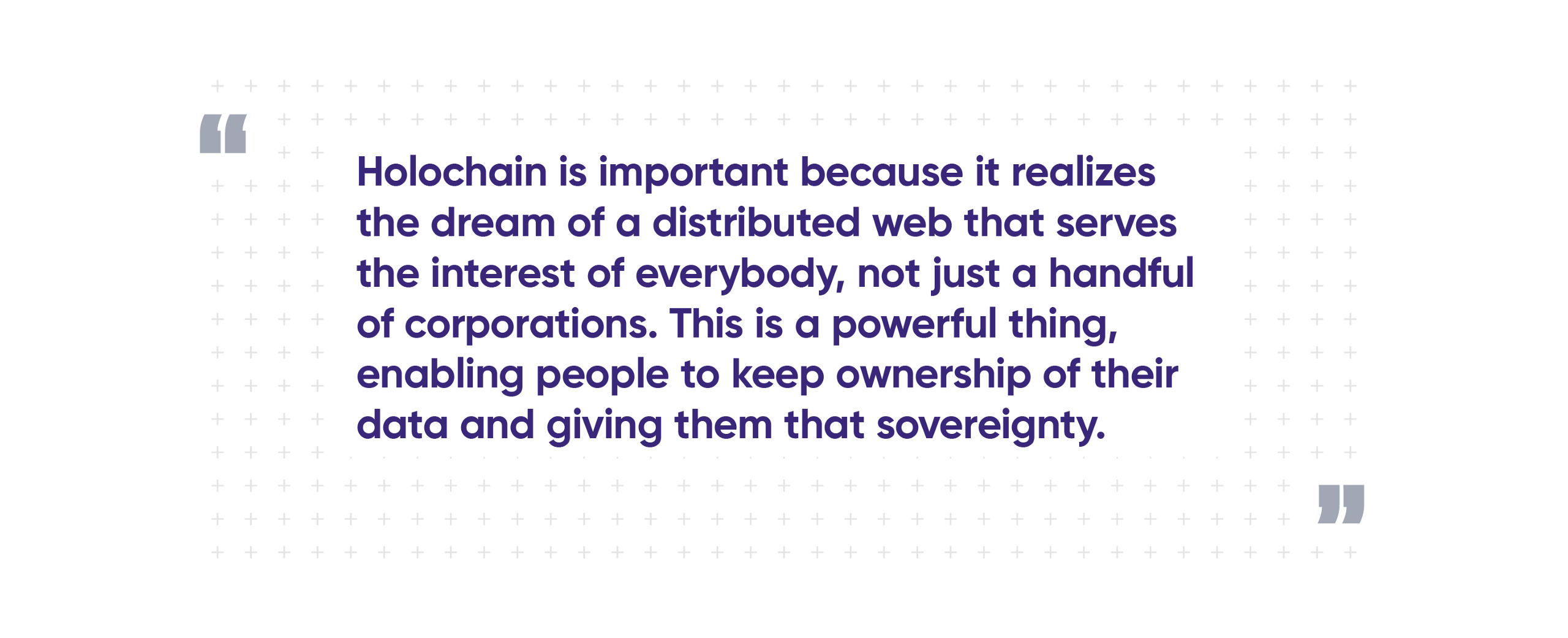 It's clear that they are doing things for the right reasons and not trying to rush the process. They're also not super heavy into advertising. In fact, before even bringing this project to life, they had a lot of the code already written and the underlying Holochain framework developed. We really respect their intentions and the underlying motivations that influence their approach. They chose a crowdfunding campaign for the Holo infrastructure to demonstrate demand, and to do a more responsible Initial Community Offering (ICO). In terms of the synergy between our teams, the way that we think about things and their integrity has been a powerful driving force in our collaboration. In addition to their technology being superior; it's also scalable, energy efficient, and does not use global consensus mechanisms that create the bottlenecks that we see with blockchains.
Why is a solution like Holochain important?
Holochain is important because it realizes the dream of a distributed web that serves the interests of everyone not just a handful of corporations. It's a powerful thing, enabling people to keep ownership of their data and giving them that sovereignty. It's also important because it's something that is ready and available today. They are in the process of releasing their Holo infrastructure right now, which makes Holochain, and the benefits of distributed computing, available to everybody.
Can you elaborate on the impact you see Junto and Holochain making together?
There is a lot of room for collaboration between Junto and Holochain. Holochain has done a lot of important work in laying the foundation for building distributed and scalable applications; they now need people to build on top of that foundation. We want to be one of the first groups to e help grow the ecosystem and bring the benefits of distributed computing to more people. The benefits of blockchain, blockchain solutions, and now blockchain alternatives are still foreign concepts to the general public. We hope to play a role in educating people on the importance of owning your data and bringing about a way for it to be more autonomous and fair.
Can you share the progress and/or status of your project?
Junto has been in the making for over two years. In this time we have waded through product development, multiple iterations, growing to a team of five, and raising money from generous donors, including the co-founder of Holochain, Arthur Brock. Right now, we are in the process of building our official web and Holo app for our beta. We are also launching a Kickstarter to raise the funds to keep pressing forward.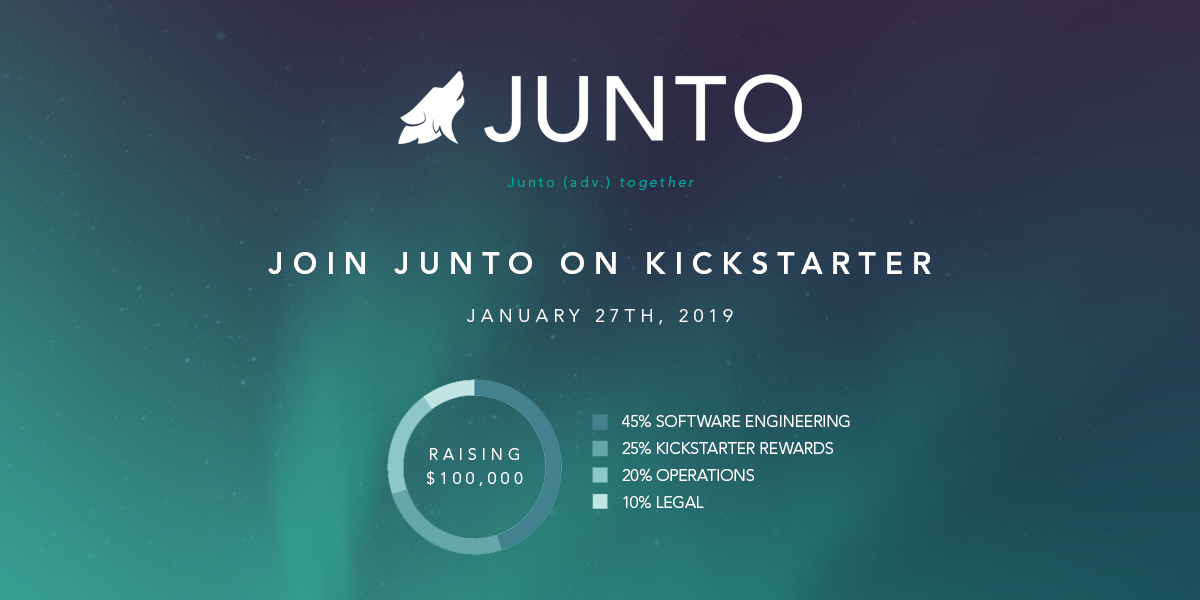 How can others get involved and get in touch with you?
Start by looking at our website Junto.Foundation. Read through the site and look at the in-depth articles. If you want to reach out and collaborate, I'm available at eric@junto.foundation.
Tell us about your project!
If you are building on Holochain or know of any projects that should be featured in future updates, please let us know in the comments!
---
Junto: Highlights from an Interview with Eric Yang
---
Learn more about Junto on our website.